Brian Jorgensen Training Schools @ REDSAND, Spain – For all riders/abilities/levels
The perfect base for preparation for the season ahead. This outstanding MX park features four, state of the art, perfectly prepped MX tracks with a good variation of difficulty level to suit all riders, also where Europe's top GP riders and factory teams travel to prepare for the season ahead. Brian Jorgensen's schools are designed for riders with a determined approach to improving their performance on the track, their off track fitness, diet and mindset. Working together in a group environment, this is the perfect base to improve both individually and as a team.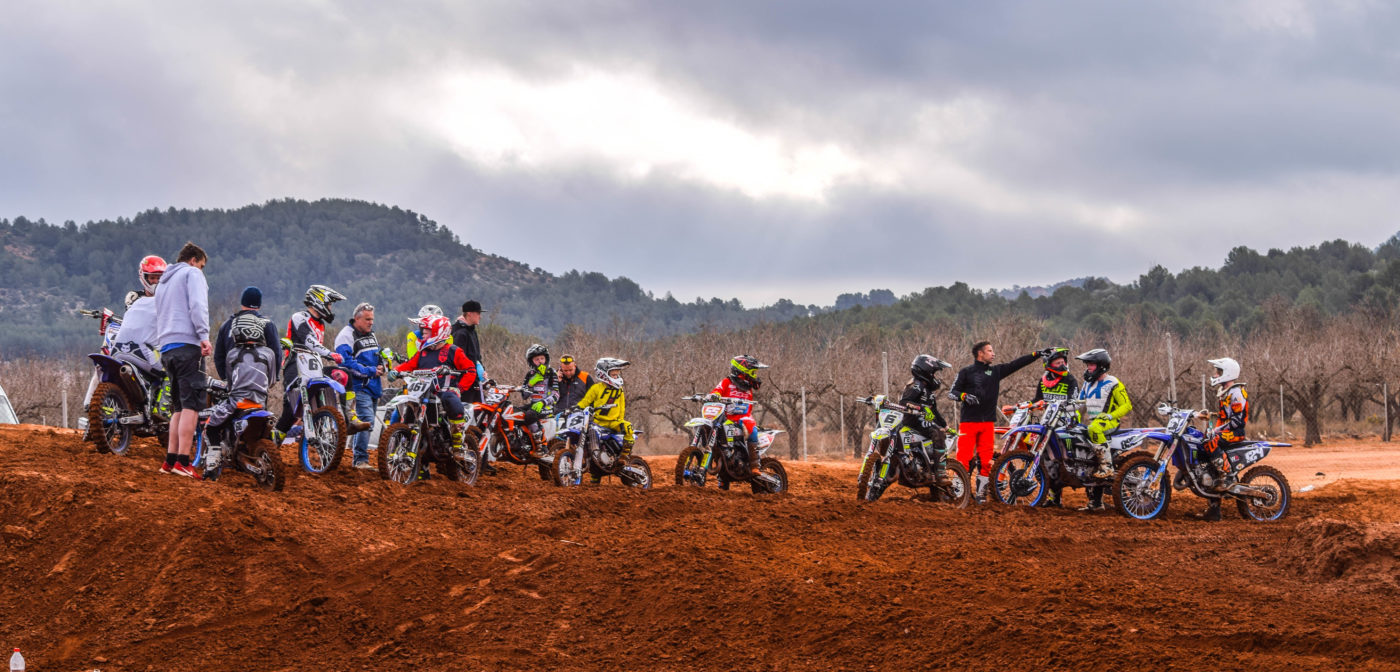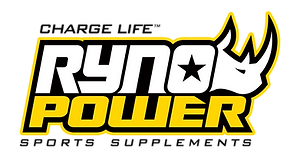 BIKES – You bring your own bike, transport, equipment. It is possible to order spare parts at the track and these are normally delivered next day (exception to holidays).
GROUPS – If you have a group of riders to bring over, please let us know and we will organise a group discount.
MX TRAINING – We will train 5 days of the week with 2 rest days. All at the Redsand Tracks. 
TRACK FEES – Track fees are payable each day at the track. Guests who are staying at the Redsand Hotel are entitled to a discounted rate.
ACCOMMODATION & ACTIVITIES – It is possible to book with us to stay at the Redsand Hotel OR you can also organise your own accommodation, whatever suits you best.
We have the option of you staying at the Redsand hotel and by doing this you enjoy the full benefits of staying onsite with the Coach. There is warming up each morning, gym sessions during the week, evening talks and Q&A, stretching class after training and a small follow up program to carry on using what you have learnt when you leave. This is £500 for the training fee and to reserve your place. You then pay the hotel stay directly to them on your arrival. We will organise your booking with the hotel. With our group.
DEPOSIT – You are required to pay your deposit/training fee on booking. If you are staying at the Redsand Hotel with us, you just pay on arrival for your stay.
ACCOMODATION 
The accommodation at the REDSAND HOTEL is located just 20 minutes from the tracks, in one of two hotels. These 4* hotel are the perfect base to reside during your training. Both breakfast and dinner buffets are provided and you will have access to the gym, spa, free WiFi and cycle center and secure parking. If you have accompanying family members they are more than welcome to stay with you, (please just add them to your SIGN UP FORM). The hotel is clean and comfortable, located next to the beach and promenade which is perfect for walking and cycling during the day and with plenty of bars and restaurants to enjoy. The town is a short drive away with plenty of shops, there is a large shopping mall nearby and the vibrant city of Valencia just 70km away which is famous for its L'Oceanografic aquarium.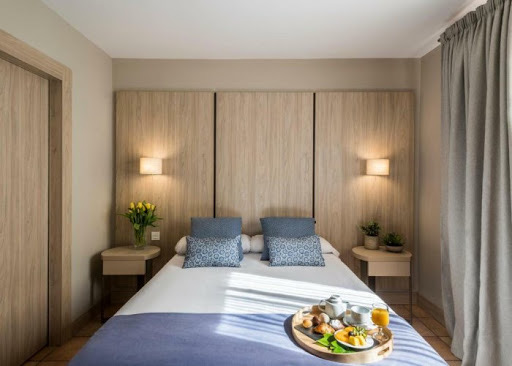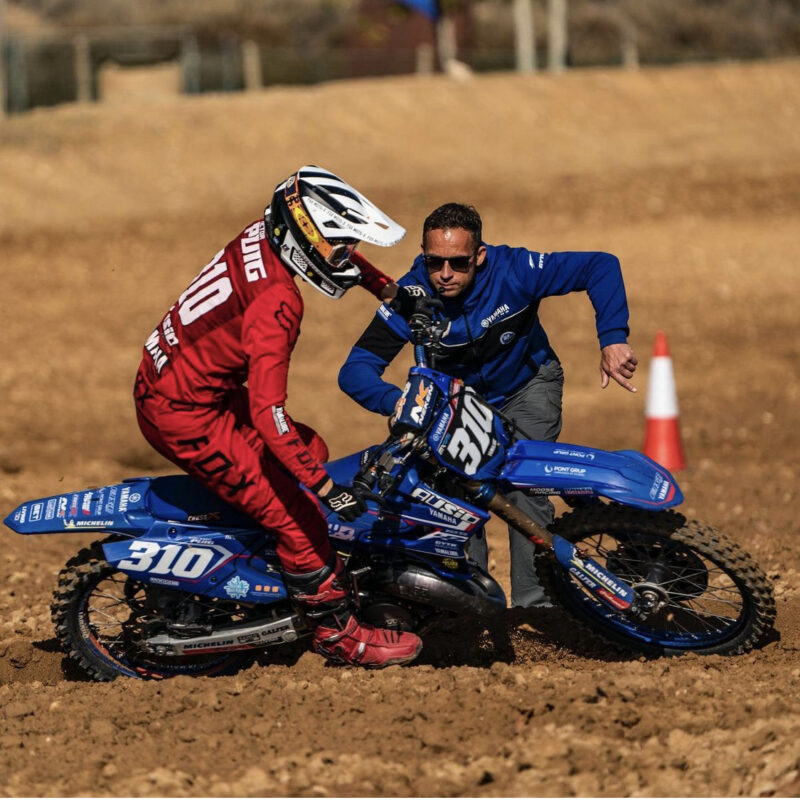 TRAINING SCHOOL PRICES (per rider) 
Brian Jorgensen MX School (all riders/abilities) – £500
BOOTCAMP (advanced and ambitious riders)  – £650
bLU cRU discounted price (bLU cRU riders) – £450 *not applicable to Bootcamp**
BOOK 2 RIDERS ON TOGETHER FOR A 15% DISCOUNT ON SCHOOL PRICE**
When staying at REDSAND HOTEL – Discounted Track fee paid at the track/signing on by rider directly at the track **Hotel accommodation is paid directly to the hotel on arrival.
PRICES & BOOKING
1) Fill out the form in the next section (scroll to bottom of this page) with your details
2) A deposit of £100 is required to reserve your place. You will be contacted by email with a secure payment link and invoice to make your payment by card.
3) Your welcome information will be sent to you.
4) Your accommodation fee is paid directly to the hotel on your arrival.
---
HOTEL ACCOMMODATION PRICES – Half Board
Individual €115 pn
Double €163 pn
Triple (3 adults) €220 pn
Triple (2 adults, 1 child) €204 pn
Quad (4 adults) €278,30 on
*INCLUDES BREAKFAST AND DINNER BUFFETS, GYM & SPA, WIFI, SECURE PARKING.
*Opportunity to be selected for the REDSAND kids programe
*Brian Jorgensen MX Schools for all riders/abilities are based at the hotel and there are extra activities which include morning warm ups, after training stretching classes, gym training, evening education classes with Q&A, follow up program that are only available to those guests staying at the hotel
BOOTCAMP INTENSIVE PRE-SEASON PREPARATION
BOOTCAMP is specifically tailored to advanced and competitive riders to prepare them for the season ahead. As well as on track training, your routines, fitness, recovery & mindset training will also be developed during this residential course within a team environment. Riders will be required to participate in all activities to ensure improvement across all areas. Bootcamp is for Advanced/Semi Pro/Pro Riders from 125cc and up.
Accommodation will be in private villa for 2023/2024 (limited rooms) or you can stay where you like.
Details and cost available on request.
Confirmed dates:
BOOTCAMP 1 – 09.12.23 – 16.12.23 – REDSAND, SPAIN
BOOTCAMP 2 – 20.01.24 – 27.01.24 – REDSAND, SPAIN
Please enquire with any queries or book an online meeting – mx8redsand@gmail.com